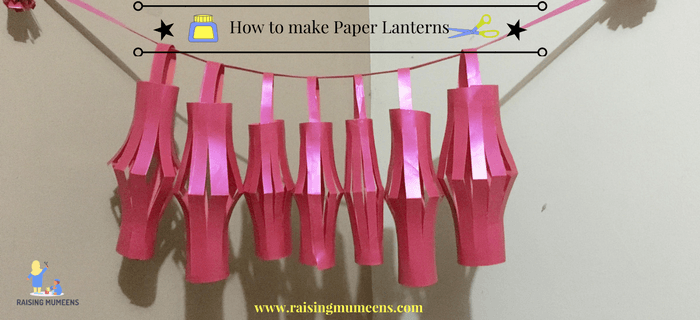 Assalam alaykum everyone,
Ramadan Mubarak.
May Allah grant us and our loved ones all the goodness of this month. Aameen.
In the spirit of Ramadan, the kids and I have been doing some little in-house decorations to give the Ramadan vibe. Especially since the kids cannot fast yet but I will still like to make the month a memorable one for them.
So, we made paper lantern decorations. If you are following me on Instagram, you know that I have put this up before. Here is a full tutorial that you can follow to make paper lanterns with your little ones.
So…here goes.
Craft Tools
Glue
Scissors
Twine/fishing line/any good rope. I used pink bias binding. lol
Paper (I used gift wrapping paper initially but it turned out too light/flimsy, so it didn't hold well. In the final picture on the wall, I used sugar paper. So, I recommend sugar paper or another type of paper with similar texture. Embossed cardboard paper works well too)
Steps
1. Cut your paper like so. Fold each piece into two, then cut like the second picture here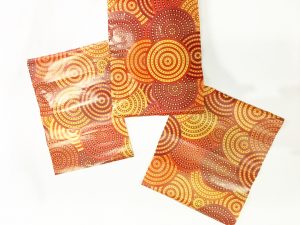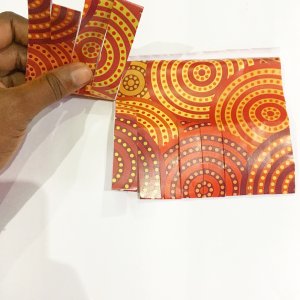 2. Open the paper, fold vertically and glue both edges together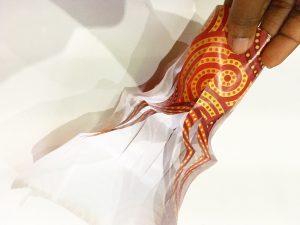 3. Cut a small strip of paper as handle and glue it to the lantern
4. Let the lanterns dry, then hang them up and secure the line with cello tape or glue.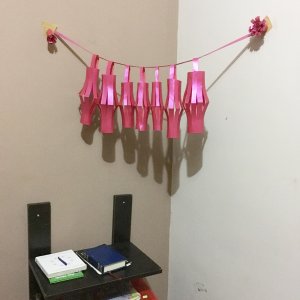 That's all. I hope you and your child(ren) enjoy making some, and that it put a sparkle in your home.
Please comment below if you have any questions.