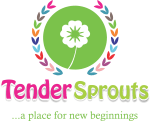 An outline of what your school/madrasah offers
Tender Sprouts School is a Muslim Montessori elementary school situated in Lagos, Nigeria.
We offer three curriculums to give your child the best of three worlds. As Nigerians, our Nigerian curriculum is from the Federal Ministry of Education, and we have included the British curriculum to give students an exposure to learning styles beyond the shores of Nigeria. Our Islamic curriculum ensures that your child gets to understand Arabic and memorise the Qur'an.