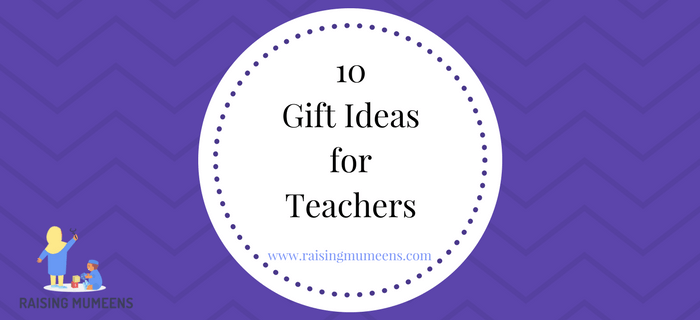 Last week, as the term came to an end, I needed some gift ideas for teachers as I thought of giving the kids' teachers something as a token of my appreciation of their hard work. But I couldn't decide on something easily. I wanted something that goes beyond fancy notebooks and mugs.
Took me some thinking and some back and forth with my friend before I ended up settling on what I gave them. So, for the benefit of other parents who may need gift ideas for teachers, I decided to put this on here.
But before I go on, I've seen people talk about not giving gifts to teachers for several reasons, including:
It may look as a sort of bribe so that your child can get good grades
The teacher(s) may feel entitled and expect gifts often
I can't afford really nice gifts
The school may not like it
This is my response to all these points:
Giving gifts to your child's teacher is not a bribe (except if you actually set out for it to be a bribe). I know that in Nigeria, many people give bribes so that they can get preferential treatment for a service. But in the case of a teacher, I personally don't see it that way. My intention is to show appreciation for the teacher's hard work, the same way your office shares end-of-the-year hampers to their staff.
Giving gifts is a token of appreciation. It is a nice thing to do, but it is not compulsory.I don't think that any teacher would expect it to come all the time. Don't feel pressured that since you gave something once, you have to keep giving. Gifting shouldn't be an inconvenience, it is a show of appreciation/love.
Gifts do not have to be expensive or huge. something handmade may be equally loved as something bought from the store. Part of the gifts that I gave out last week were actually things that I already had (brand new) and felt they will find useful.
This is a valid point. Many schools do not allow teachers receive gifts from parents, because of the fear of bribery/favouritism. Please check with the school authority before giving teachers gifts.
So… if you are at a loss on gift ideas for teachers, here are some ideas that I put together:
A handwritten thank-you note expressing what you are thanking them for (this is the most important on the list. You can do just this and not add any other gift)
Cash
Supermarket vouchers (e.g: Shoprite)
Books (Islamic nonfiction books will do well here)
Scarves, veils, hijab, niqab, socks (depending on what you see them use)
Foodstuff (5kg bagged rice, vegetable oil, etc.)
Books for their kids
Prayer mat (if the teacher is male and can't use hijab etc.)
Kitchen tools
A thank-you card addressed by your child
These are the ideas that came to my head at the time. I will be updating this list in the future, in sha'a Allah.
Do you have other gift ideas for teachers that you have done in the past? Please share with us in the comments. Also, if you are against gifting for teachers, I'd really really like to hear your view in the comments below.