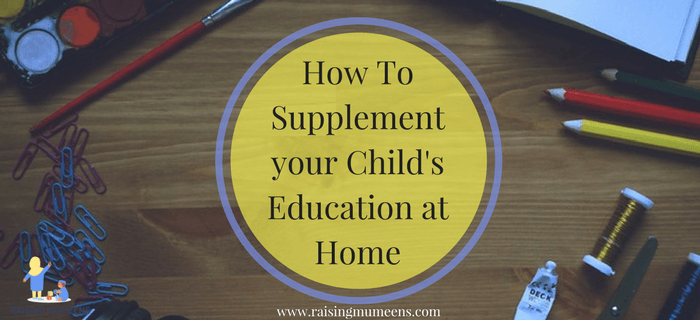 This post contains affiliate links. Please read my disclosure for more information.
I am a self-proclaimed after-schooling mum, which is just a fancy phrase for saying that I build up on what my kids learn in school, at home. I believe that for those of us who send our kids to mainstream schools as opposed to home-schooling them, we need to actively complement the work of teachers at home.
The school can only do so much. Even when your child attends the poshest private schools that claim to have a teacher to a child, there is only so much the teacher can do in 5+ hours.
So basically, after-schooling has to do with the parents being involved with the child's education on a daily basis and beyond just doing homework. It is about helping them practice and going deeper into what they learnt in school. This is necessary for all age groups.
Resources for after-schooling
You can use anything handy to teach a child. But seeing as after-schooling focuses on augmenting the school work, I like to focus on a few specifics.
I have included a simple table at the end of this post to help you have an idea of how to structure your after-schooling day.
School Curriculum
The school curriculum is a must for any parent because that is the only way that you will know what your child is actually learning in school. If you have never been given one by your child's school, please ask for it. You will also use the curriculum to ensure that your child is learning what he/she should be learning at that age.
For after-schooling, the curriculum will help you know what to help your child with. You can plan your home activities to align with the curriculum. So for example, if a child is learning word formation this term, you are already aware and will know how to help them practice at home.
Personal curriculum
A personal curriculum is good if you feel that there are some things that the school has left out in their curriculum for your child's class (this will most likely happen). Also, a personal curriculum is good for those parents who will like to include an Islamic curriculum into their child's education.
Learning Aids
These are tools that will help you teach your child at home. They can be educational apps, Qur'an memorization apps, educational toys, Montessori materials, etc.
Craft materials
Children do not only learn when they sit with a book and pencil. Sometimes, I would say that much of their cognitive development will take place in other activities outside of a book. Crafts are fun, they stimulate their senses and develop their abilities in a way that you will not immediately realise. There are tonnes of craft activities that you can do with everyday items in the house, but here is a short list of craft items that you will need at home.
Cardboards
Pencils
Scissors
Hobby Craft has this nifty box that already contains a lot of craft items for kids.
Books
Because hardly does any brain ever develop without reading books.
Here are a few books to get you started.

And here is the simple timetable that you can use as an inspiration to structure your after-schooling efforts.
Morning
Afternoon
Evening
Night
Qur'an revision
Practice one topic on the school curriculum or your personal curriculum
Free play
Qur'an revision
Morning adkhar
Try out one craft idea
Bedtime story & Adkhar
Play a game
Nap time
If you already have an after-schooling routine, what is it like? I am curious to know how other mums do it. Share with us in the comments below 🙂