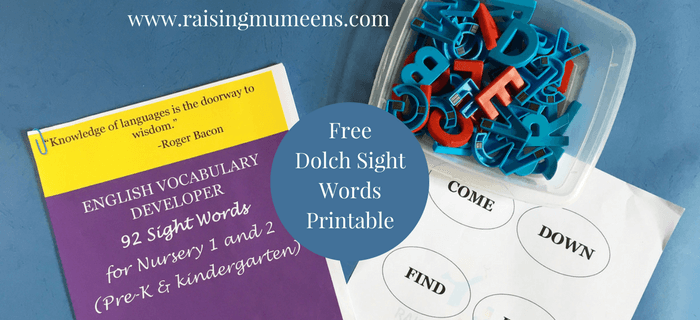 Dolch sight words are a set of commonly used English words found in books.
The list features many words that children may not be able to pronounce by just sounding them out.
This term, my kids are going into Nursery and Primary, so we'll be using this list to learn more words apart from the ones they already know.
I'm hoping that this will help them be able to read more independently as the term goes on.
If you will like to have this list, please feel free to download a free PDF copy by clicking the link below.
Sight Words for Nursery Children