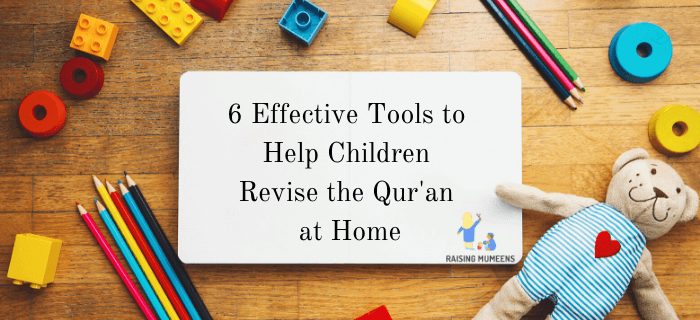 Revision is a very important part of memorising the Qur'an. It is what solidifies what a person has memorised, and allows them to be more fluent in recitation and in remembering the verses. Using my experience with my kids and me, I have compiled 5 tools to help children revise the Qur'an at home.
These are simple and accessible tools that you probably already have in your house.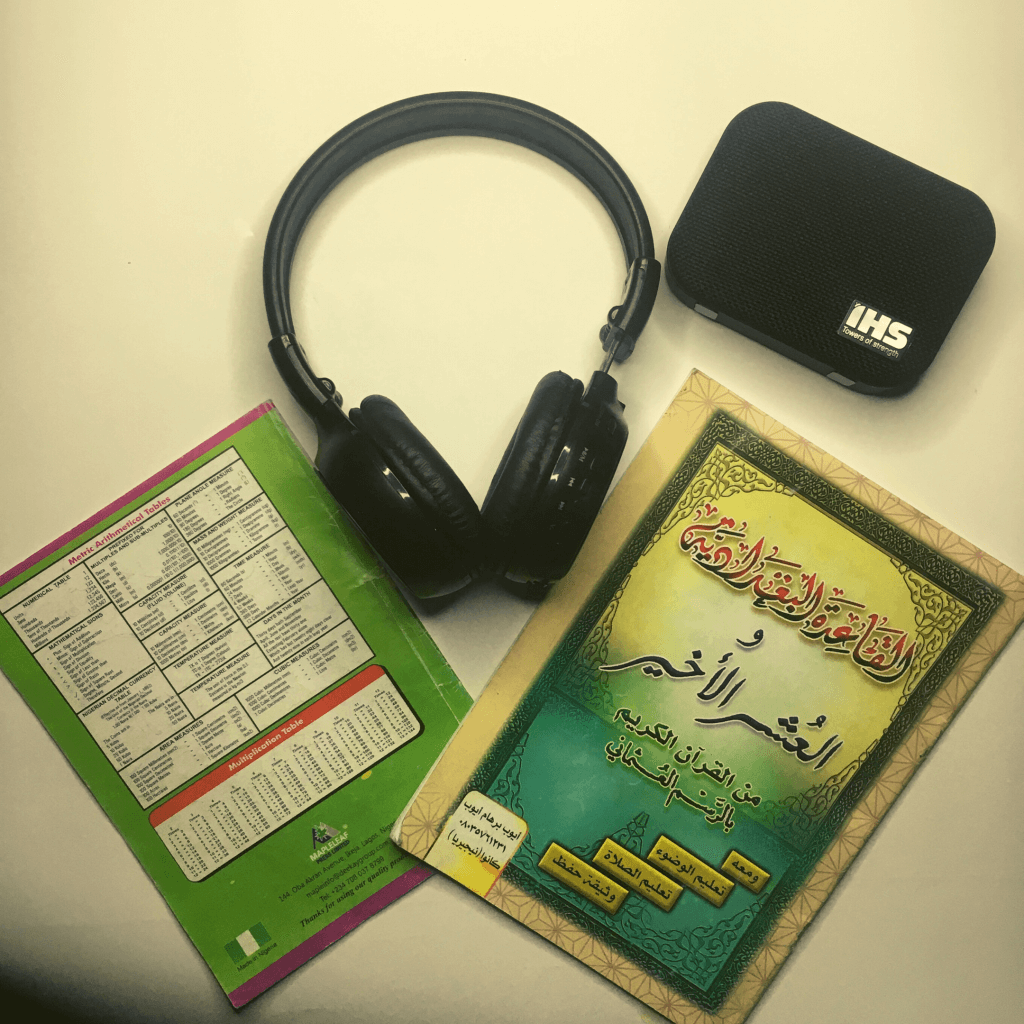 A Small Qur'an Booklet
These are typically smaller than the regular Qur'an mus'haf that adults use. They mostly contain a juz or more, but not the whole Qur'an. We use ones that contain the 29th and 30th Juz of the Qur'an.
These Qur'an booklets usually have big and bold fonts that help the child see the letters clearly, and since they have fewer pages than the Mus'haf, they can be easily handled by a child. It's easy to use as a revision tool because you can take it anywhere without it taking much space. It can be used in the car, on a trip, at the park, while waiting at the doctor's, before bed, etc.
This type of Qur'an booklet is suitable for children aged 5-10
Headphones
Headphones are good for on-the-go listening to the Qur'an, or for independent revision by children. Usually, these types of headphones will come with a memory card slot which will have a memory card that contains only the juz that the child is currently memorising/revising (If you add more juz, they may focus more on those and less on the one they should be revising).
For the memory card, you can download your preferred Qur'aan recitation from the internet and transfer them to the memory card before slotting it into the headphones. We got our own memory card already made by our local madrasah.
Headphones are suitable for children 4 and above. It is also good for adults, so you can get one for yourself. Please remember to adjust the volume for kids.
Home Theatre/Sound System
This is one of my favourite things because it helps you play Qur'aan recitation all over the house. You can be in the kitchen with the kids and the sound system is playing from the living room.
Many sound systems have slots for memory cards, USB sticks and DVD, so, you can download your preferred Qur'aan recording on any and play it. I usually use the sound system when we are all home together with a lot of downtimes; mostly Friday evenings and weekends.
Using the sound system to listen to the recitation of the Qur'aan also makes for a great family time activity.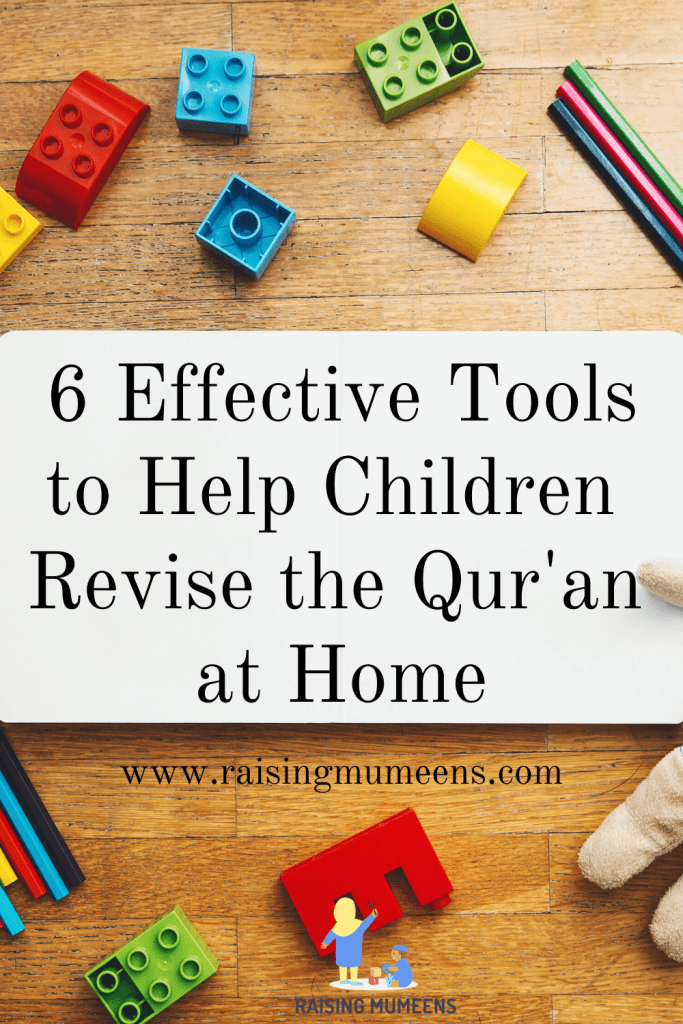 Portable Speaker
This is a great alternative to the sound system if you need to leave the house. The portable speaker is usually rechargeable, uses a memory card slot, and the volume can be adjusted to suit wherever you are. We also use it at home when we don't want to use the sound system.
Qur'aan App
Qur'aan apps are great for times that you are not at home, or do not have power supply (an unfortunately common occurrence in Nigeria). There are a lot of Qur'an apps on the Apple AppStore and Google PlayStore for this purpose.
A key feature to watch out for in an app is 'Loop' – when you can select a single verse to play multiple times, program the app to repeat a number of verses multiple times, or choose which surah to auto-play after the current one.
Our current app on my phone is called Islam Pro Quran and can be found on the Apple AppStore.
Children should be supervised when using mobile apps, because of adult content adverts.
A Notebook
Notebooks are great for writing down verses of the Qur'aan. This process of writing out the Qur'aan helps kids to be more familiar with the words and how they are spelled, and it also solidifies the image of the words in their memories.
Any notebook will do, as long as it is whole, not scraps of paper and is stored properly because it contains words from the Qur'aan. Start with the most popular words in the Qur'aan, so that if the child has mastered many of these words, they will find it easier to recognise when they are reading from the Mus'haf. You can also start from the shortest chapters of the Qur'aan.
These are the tools that I use often with my kids. If we try out other in the future, this list will be updated and you will be notified if you are subscribed to the email list. I pray that you find it useful.
Do you have any questions or clarification? Leave them in the comments.