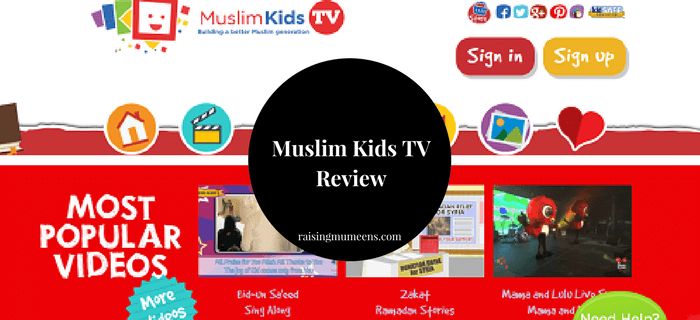 As a family that hasn't watched cable TV in our own house for several months, I have been looking for something like Muslim Kids TV to fill the gap for the kids.
Something other than those pesky doll unveiling videos that they are obsessed with on Youtube.
I have mentioned Muslim Kids TV before on the blog, but I got invited to have a look at their content and give my opinion.
Short opinion: It is really good, ma sha'a Allah.

Long opinion: Muslim Kids TV is an online entertainment provider for kids. From the name, you can tell that their videos are geared towards Muslim children. It is subscription-based and they have mobile apps apart from the website.
What I Loved About Muslim Kids TV
The website has many animated videos to keep the children engaged. We haven't even watched half of it
Many of the videos have a moral angle. So, you have videos teaching good social responsibilities, charity, Hajj, etc. in a fun, kiddy way
They have diverse sections also for learning, games, art, etc. So, it's not just animated videos
There is a recitation buddy for kids to practice their memorization of the Qur'an
There are resources for homeschoolers, parents, and teachers
There is room for the kids themselves to create stuff and participate, rather than just watch the videos
The website is colourful and attractive to kids

The only con I found, for me, is that on the iOS app, there was a video with musical instruments*.
That seemed to be a one-off and I didn't find videos with musical instruments on the website, however.
*In case you were wondering why I called it a con, musical instruments are not permitted in Islam. And as much as humanly possible, I try to stay away these days.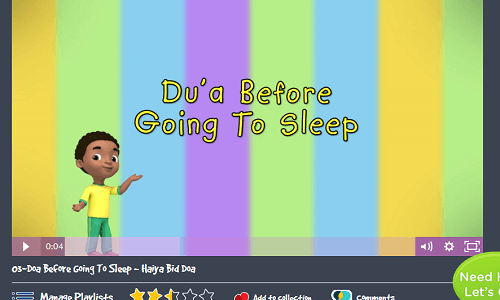 I honestly think that this is an excellent entertainment space for Muslim children, whether they watch Cable TV or not. Muslim Kids TV has a lot of educating videos that teach children Islam values while also keeping them entertained.
You can check out the website here. (*Update: get 10% off on your subscription when you use the code"mumeens")
Are you subscribed to Muslim Kids TV? What has been your experience so far? Please share with us in the comments 🙂