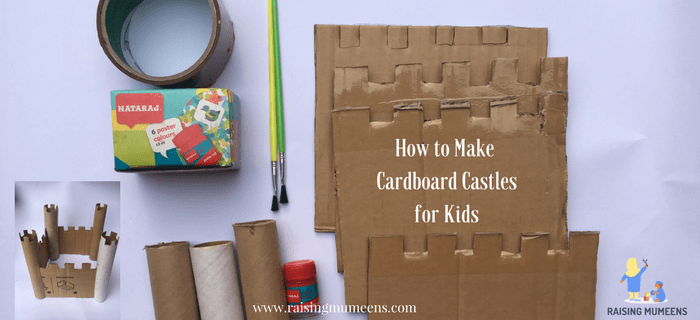 Now that school is out for the long vacation, we are in full play and learn at will mode.
So, I'm trying to make at least one craft a day with the kids. Nothing serious, just us having fun.
Here is a tutorial if you'd like to make your own cardboard castles.
What you'll need
Empty box or any thick paper packaging (we cut ours from an air conditioner box)
Empty rolls of toilet/kitchen tissue. Or empty rolls from a cling film or kitchen foil.
Scissors/Exacto knife/blade/kitchen knife
Cello tape
Paint
Paint brushes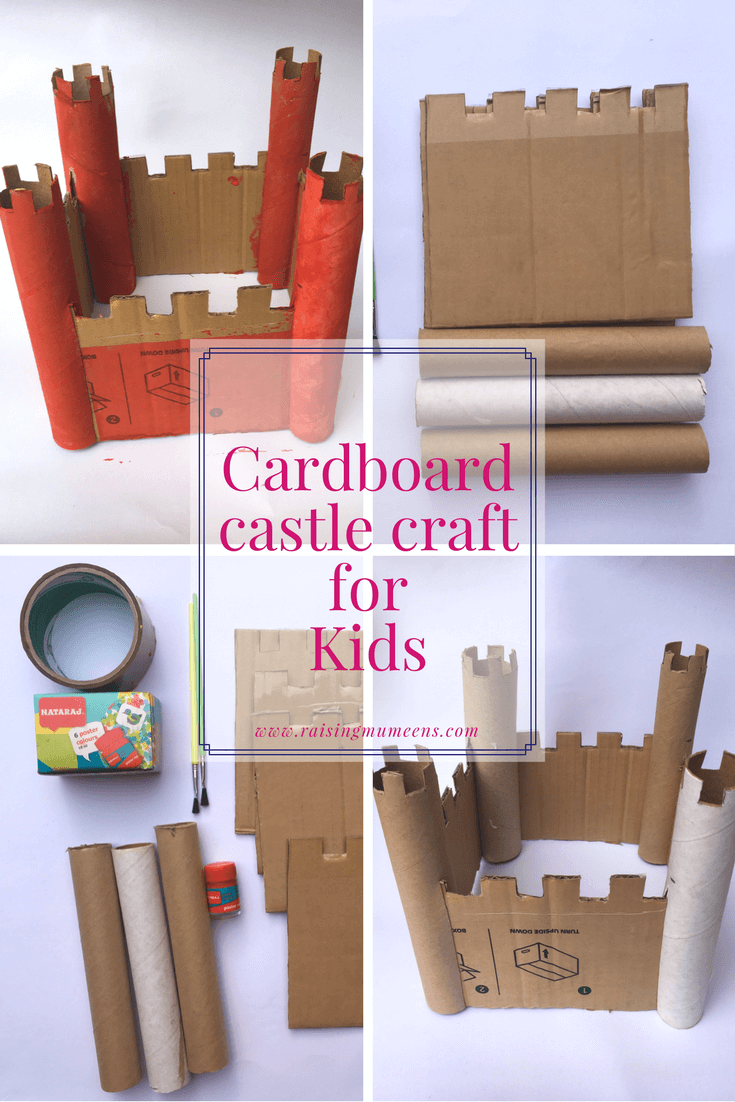 Steps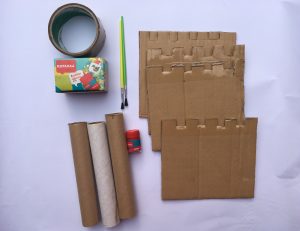 Cut 4 pieces of cardboard and 4 pieces of the tissue roll. Your tissue rolls should be taller than the cardboard pieces. Make half an inch marks on all the cut pieces and cut them out like in the picture above.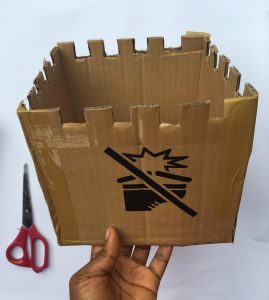 Secure all four edges of the cardboard together with a cello tape to form a square.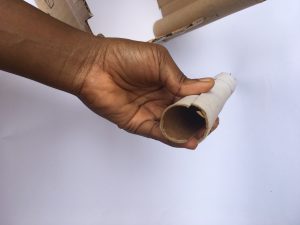 Cut the tissue rolls from the bottom (at 12 and 9'o clock) up to the level of your castle
Insert tissue rolls to castle edges using the space you cut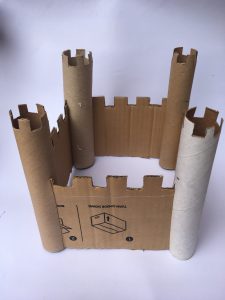 Your cardboard castle is ready. Cut a door space at the front. Paint if you feel like it.
ps. If you are looking to shop kid craft items online, Hobby Craft has a really great selection on their Kids Craft Page
(Yes, they ship to Nigeria!)